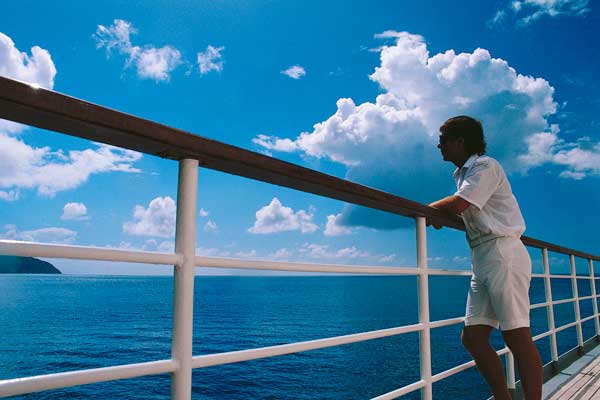 Travelling is a definite passion. The almost infinite number of destinations and activities means that it is never boring. For many, travelling is also about spending time with friends and family. Other people, however, prefer to travel alone. Like everything, solo travel has pluses and minuses.
The advantages of solo travel
Independence is probably the main reason for travelling alone. You have the freedom to do what you want and when you want to do it. This can be really liberating. Holidays are often crammed with excursions and activities dictated by other people. When you travel alone though, there are no schedules but your own.
Solo holidays don't necessarily mean solitary holidays. When you are travelling alone, you are more inclined to chat to people or make friends with other travelers. Lone travellers are more approachable than groups of people, so you might actually meet more people than you would travelling as part of a group.
Travelling alone can be cheaper. You can eat when you want and spend as much money as you want. You might be more inclined to sleep in dormitory accommodation, which is always cheaper and transport costs for one are cheaper too. On a practical level, a crowded bus, for example, might be able to make space for one person but not two, which can be a definite advantage.
Travelling alone is great for teaching you how to feel comfortable with your own company. It will improve your self-confidence and give you a great sense of self-reliance. There is a chance for real personal growth and development.
The disadvantages of solo travel
There is a downside to everything and solo travel is no exception. Travelling alone can be cheaper, but it is not always the case. Dormitories are a cheap option, but if you want to sleep in a hotel room, you will have to pay a single supplement making the room not much cheaper than a double. You will need to factor these charges into your budget.
You will have the odd lonely moment. There are always the times when you want to share something with someone. If you have been to see an amazing monument, for example, talking about it is a natural thing. Be prepared for those moments and find ways round them. Spend a night in a dormitory or in a hotel with lots of communal spaces. Alternatively, go on a group tour. Adventure holidays incorporating trekking in jungles or off-road cycling often mean a trip of several days with a small group of travellers. Being with a group for a few days could well make being solitary even more attractive.
Security is clearly a concern when travelling alone. You have to have your belongings with you at all times, which is tiresome. You might appear as an easy target for thieves or fraudsters. However, basic precautions will generally keep you safe. Try not to arrive in places at night, book accommodation in advance and travel on crowded public transport. If you are going somewhere alone, make sure someone knows where you will be and when you will be back. This could just be a case of informing your hotel or another traveller.
Solo travelling can be challenging but exhilarating. There are negatives but generally the sense of satisfaction will make the positives of the experience far outweigh any of the disadvantages.
Author Bio: James Donovan is a fan of solo holidays as well as an organiser of adventure holidays and writes regularly about holidays for a range of travel websites and blogs.
Image Source : Microsoft