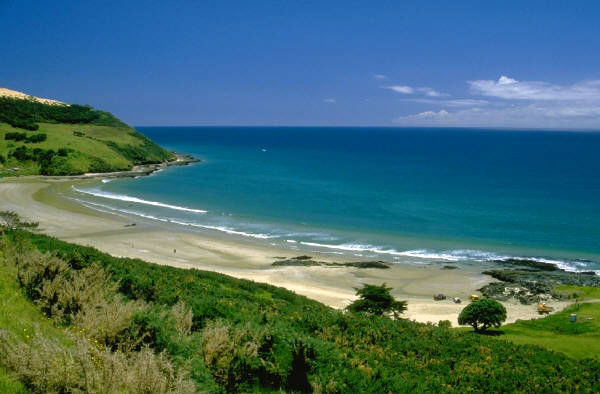 For a different kind of island adventure, consider New Zealand for your next great holiday. This island nation is filled with history and culture, carefully blended into an experience like no other. Located almost as far south as one can travel without crossing the South Pole and returning to the north, New Zealand offers visitors a taste of extraordinary adventure with surprises waiting around every corner.
A smaller sister to the great island nation of Australia, New Zealand has a rich history steeped in the Maorian and European cultures. Once a part of the British Empire, New Zealand has blended these two amazing traditions into a unique culture that welcomes all who visit and provides travelers with an experience like no other. Some of the top sights in the country involve the historic Maorian civilization. Experience traditional rites and rituals presented by descendents of these amazing people. Visit contemporary Maori artists in Christchurch, or sample some of their history along the Pacific coast.
For the adventurous at heart, New Zealand has something for you too! Hiking, backpacking, and 4-wheeling adventures are available for travelers of all ages and abilities. For a little more excitement, check out the bungee jumping experiences located throughout the country. Camping and wilderness adventures are also popular tours in New Zealand, and there are many guided tours for those seeking an overnight adventure.
Sea-worthy adventurers might want to experience the canoeing or kayaking tours. Paddle through hidden coves and alongside beautiful mountains and beaches for an absolutely unforgettable holiday experience. If you have the guts and desire for a more panoramic view, check out the skydiving adventure tours. The views are amazing, but it is not an adventure for the faint of heart.
Dining throughout New Zealand is varied, and there are locations for just about every taste. From hip little bistros to traditional cuisine, eating in New Zealand is an adventure all its own. The culinary artist visiting New Zealand might want to consider taking one of the many wine tours. Sample the native flavors by taking one of these guided tours. There are also tours available for those who enjoy eating and want to sample the local cuisine but aren't quite sure where to begin. This is a safe and friendly way to explore new things while lowering the risk.
Accommodations in New Zealand are as varied as the food. With locations from the absolutely luxurious to the unforgettably adventurous, New Zealand has the location to make your trip a true success. For the budget traveler, hostels and camping facilities are available throughout the country. Offering many amenities for a great price, these forms of accommodations are great for staying on budget, while still having an unforgettable experience. Hotels of all levels are conveniently located throughout the country and provide travelers with a great home-base while touring the area. Amenities are based on luxury level and it is easy to find one that fits every traveler's needs.
For a different kind of vacation destination, check out New Zealand. With history, culture, nightlife, and fun, New Zealand is a trip like no other.
If you are in New Zealand and looking for campervan hire New Zealand or motorhome hire New Zealand please visit this website: discovery-motorhomes.co.nz.