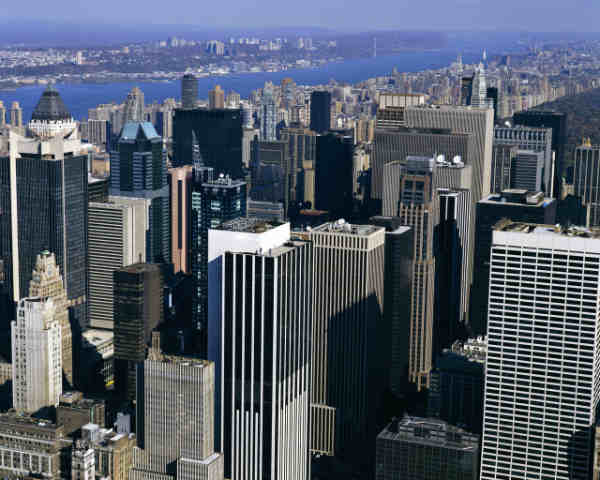 There is so much to do in New York City that it may seem impossible for you to cover a lot of ground in just a few days. Although you won't have the time to visit every attraction or event, you will have the opportunity to see as much or as little as you like.
One way to give you the opportunity to see as much as you can is to buy a New York City Pass; this pass will save you quite a bit of money as it gives you free entry to many attractions. (A two day pass will cost you $120 but you it save you something in the region of $140) as well as helping you to skip some of the queues.
When you're trying to get around NYC over a weekend, I would suggest leaving any shopping trip you have planned 'til last. You don't know how long you're going to spend at the various attractions and it would be a shame if you missed out because you've spent too long waiting in a queue at a clothing store.
Quick Bites To Eat
I'm sure you know how great NYC is at feeding its hungry visitors, and you won't have any trouble finding places to eat. If you're in a hurry to get a lot done, it's good to know you can buy some pretty decent meals in some of the cheaper venues. But of course if it's a four-course meal that you're after there's no harm in enjoying being waited on – prices generally range from about $35 – $50 per person, but depends on your cuisine of choice.
Planning ahead
Planning ahead is vital if you want to cover a lot of ground and you can often buy entry tickets online which can save you a lot of time.  You don't have to run your weekend like a military operation but knowing where you're going next will help you save some time.
Here are some of the attractions I recommend you visit on your wonderful weekend in New York City:
The Empire State Building – a world famous building that lets you climb as high as you dare. The building that has in excess of 1,200 steps is full of history. (New York City Pass saving – $25)
Central Park – If you want to get away from the noise of the city or simply visit this amazing park, then what are you waiting for? You will find this park isn't all about walking, jogging and sitting on the grass, there are events taking place all through the year.
The Statue Of Liberty – No-one should visit New York without taking a trip to see this amazing statue at Liberty Island. The interior may be closed to visitors in 2012 due to maintenance work, but it's still worth a visit. (New York City Pass saving – $13)
Broadway shows – During your weekend away, you must visit a Broadway show as some of the best shows in the world are frequently performed here. If you can book ahead then you probably should as tickets tend to sell out fast. (New York City Pass saving – depending on the show, you can save up to 50% on the ticket price)
Times Square– There are roughly 39 million visitors to Times Square every year and it's home to Broadway theatres, Madame Tussauds (New York City Pass saving – $39) and many illuminated advertisements that make this city seem out of this world.
Fitting all these activities into one weekend is possible if you plan ahead and book tickets in advance. You won't have to rush around like crazy because even though the city never sleeps, you can go at your own pace. If you don't get everything done over one weekend, why not start planning your next visit to The Big Apple?
Rachel writes for Nycvacationrentalsonline.com, providers of budget as well as luxury New York apartments for holiday rents.
Image Courtesy: 

Microsoft