Solid wood flooring is one of the best investments you can make, as it wears and ages very well in general, and it looks very high quality when fitted. Also in general it is one of the few forms of flooring that will reflect its value in the price of your house. Those "In the know" will spot you have fitted solid wood flooring rather than laminate flooring, and thus know that you are a person who chooses quality goods.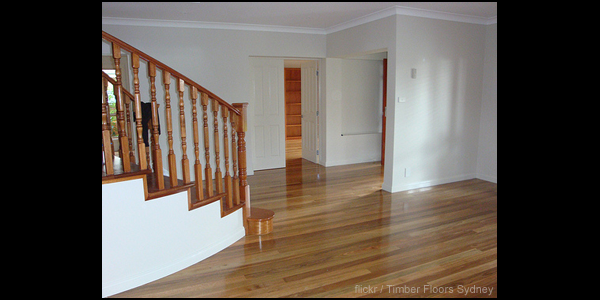 Yet some care needs to be taken when purchasing solid wood flooring as it is not cheap to purchase even in its cheapest forms, nor is it cheap to lay, as it is a task that you are unlikely to carry out yourself. So follow these tips when making your purchase: -
Shop around for a good price, as the flooring can vary in price quite dramatically, and will also vary considerably from wood to wood e.g. teak or mahogany are likely to cost far more than solid pine will.
Always get this type of wood flooring fitted by a professional as it is a skilled task, and will need professional grade tools to fit it. Unlike fitting laminate flooring it is not a job for even a competent home DIY person. Note that solid wood flooring can be very hard to cut and will blunt the average saw in no time.
Your floor will need to be perfectly level and free of imperfections to get the best finish when the solid wooden boards are laid down on it.
Always buy enough for the job and ensure that it all comes from the same batch. If you cannot buy enough from the same batch to finish your floor then ensure that you mix the batches up so as to minimize the effect of any differences in colour between the batches. Check if the supplier regularly carries the same grade and depth of wood, as if not, if you need anymore then you may have a problem.
Remember that you will have to budget for sealing your floor when it is down to stop watermarks occurring. This is particularly important if you are laying solid wood flooring down in an entranceway. Whilst it is hard wearing, it can be damaged by excess water.
Solid wood flooring is a good but expensive investment so follow these tips to ensure your purchase goes smoothly.