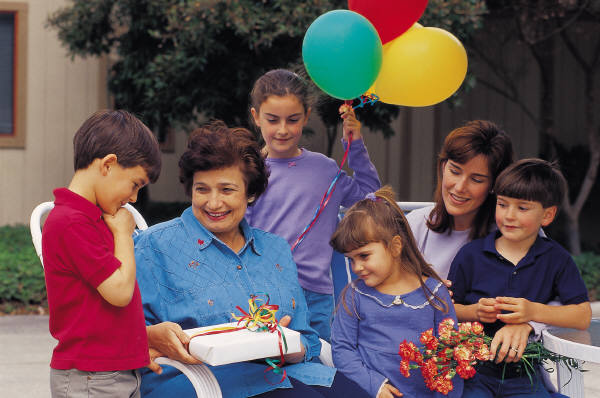 Each year, Mother's Day is the one day when we should show our mums just how much we love them. For all they do for us, shouldn't there be other times throughout the year when we can treat them for all the things they do? A relaxing and enjoyable holiday in one of the UK's best caravan campsites is a great way to show them how much we care.
There's one thing that all mums love and that's being spoiled. They might not let on, always keeping busy and doing their best to keep everyone in the family happy, but deep down they love a bit of pampering. A trip to a spa for a bit of relaxation and a few treatments is guaranteed to get you in her good books for the foreseeable future.
There are plenty to choose from across the country, with the option of staying at the spa or simply going for day treatments.
Getting Together
There's only one thing that mums love more than being pampered and that's having the whole family together. Children, grand children, aunts, uncles, whoever makes up the family, getting together and spending some quality time with each other makes mums happy. But having to do all the cooking, cleaning and hosting can be a burden.
If the family get together can happen away from home then it lightens the load. A weekend away with the family gives everyone a chance to relax and enjoy each other's company.
The Best Days Out
Of course, if you're going away then it makes sense to try and make the most of the time. Visiting some beautiful gardens like Kew and Chatsworth is always popular with mums (why do they all love gardens so much?). Or a nice stately home, like Rockingham Castle, always seems to be a hit as well. Basically, it's anything that isn't too loud or stressful and gives your mum some much-needed time to relax. If you had worked as hard as they have then you would want a bit of relaxation too.
Eating Out
To round off a perfect day or weekend for our mum we have to have the obligatory meal out. For all the things they have done for us, our mums deserve the very best. Take them to a fine restaurant so that for once it's their turn to be cooked for and looked after. This is always sure to go down well.
Taking your mum away or at least organising a trip for them to one of the best caravan parks in the country is the least we can do for all the things they have done for us over the years. From changing nappies to cooking dinners and doing our laundry, it's our turn to show them how much we care.
So, head up to the Northumberland coast, down to the Sussex countryside or spend a few days together in the Lake District to show them the appreciation that they really deserve.
This article is courtesy of Caravan Club-whose website offers more information about caravans, caravan parks and holiday tips.
Image Courtesy: Microsoft