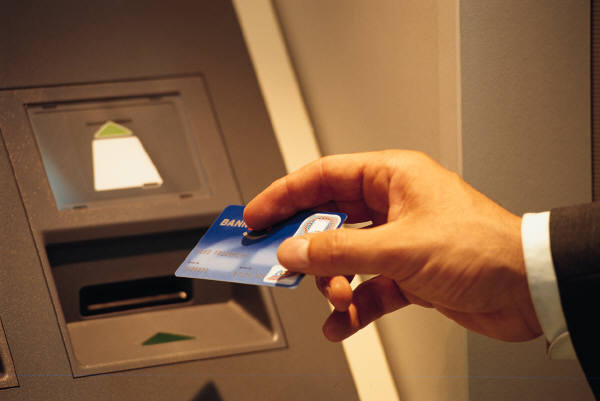 Credit card fraud and identity theft are a growing problem in the United States, Europe and many other parts of the world. With the rapid spread of skimming devices, fraudulent online stores, and computer Malware, there are a number of ways a credit card number can be stolen by criminals. The following guide provides simple tips and tricks to both prevent and recover from credit card fraud.
Prevent Credit Card and Identity Theft
The best way to avoid problems is by taking the proper preventative measures. For example, it's a good idea to check the balance on your bank account every day. If there are transactions that you don't recognize, you should contact your bank immediately. Many major card companies, like Visa and Master card, provide consumer protection in the event of credit card or identity theft.
Be Careful When Using the Internet
Our Orlando criminal attorney recommends that consumers need to be careful when using credit or debit cards on the Internet. While most online retailers provide a secure purchasing environment, some smaller online stores may not protect customer information. In addition, some types of Malware can record credit card or debit card numbers as they are entered on an online form.
Use Temporary Bank Credit or Debit Cards
Many banks offer temporary credit and debit card numbers for use online. To access these services, an individual will need to be enrolled in online banking. While not all banks offer these services, those that do allow an individual to create a temporary card with a spending limit. Since it's not possible to spend more than the limit, this can be a great way to reduce the risk of theft. If a card number is stolen, it can simply be disabled.
Annually Request a New Credit or Debit Card
It's also a good idea to change your credit and debit cards at least once a year. By changing debit and credit cards on a regular basis, it's possible to reduce the risk of identity theft. In addition, this can help ensure that you are not signed up for any repeating payment programs you may not even remember.
Use Different Online Passwords
It's also a good idea to use unique passwords for all of your online services. While it may seem convenient to have the same password for an email account, bank account, and a social media account, this can expose you to a dangerous degree of risk. If a hacker is able to gain access to one account, he or she may be able to gain access to all accounts.
Use 2-Factor Authentication for Your Account
It's also important to enable 2-factor authentication on as many accounts as possible. With 2-factor authentication, an intruder will need to enter a time-sensitive code from a security token before accessing an online banking service. Since hackers can reset banking passwords through a hacked email account, it's essential to have multiple ways to protect the account.
By incorporating different security measures, it is possible to reduce the risk of credit card and identity theft online. If you suspect that you are a victim of credit card fraud or identity theft, it's important to contact legal help immediately since an attorney can guide you through the entire process of protecting your finances and contacting all institutions and government agencies.
Image Courtesy: Microsoft