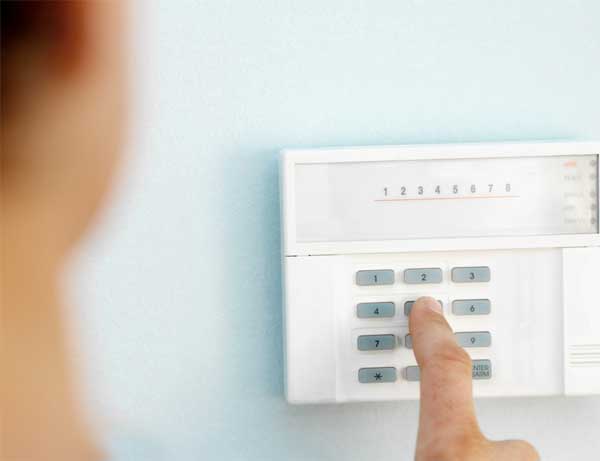 You may have never been burglarized in the past and may never will, but by taking some precaution, you can thwart potential thieves from your home by following some of these helpful tips:
Think like a burglar. Pretend you are a burglar and try and enter your own home. You know your home best, so you will know where all of the windows are, where all of the entryways are, and any areas that would be more prone to a break-in. Give yourself a good idea of some areas of your home where you may need to do some extra work. Take notes and remember to go over each area that you think may be more subject to entry by a burglar.
If you are moving into a new home, you should always change all of the locks and re-set the garage door openers. When a home is up for sale, many people may have access to the home and sometimes burglars may take note of where a realtor keeps a key or may have noticed an extra key inside of the home (although Lock-Boxes are standard equipment in today's real estate market). Burglars may also be scoping out the home to get a visualization of the layout and then come back to rob it when a new person moves in.
Always lock your doors. Even if you plan on only being gone from your home for a few minutes, always lock your doors. Burglars are opportunists. They will typically be scoping your home, waiting for even a small opportunity to enter when they are guaranteed that no one is home.
Install a home security system. There are many companies on the market that offer reliable, effective, and inexpensive security systems. Make sure that all of the wiring is concealed and inaccessible to potential burglars as they will try to look for ways to disconnect the system.
Make sure the outside of your home is well-lit. Most thieves will try and enter through windows or doorways that are dimly-lit or un-lit. Having motion censored lights can help save electricity costs as well as thwart off thieves.
Plan your landscaping carefully. Many thieves will try and enter your home where windows/doors are covered by trees/shrubs. Make sure you consider this when planting that large oak right next to your master bedroom window!
Make sure you check references! When hiring service technicians, house cleaners, etc…, make sure you check references, check your better business bureau for any bad history, and ask for references if you feel necessary.
Don't keep spare keys hidden around the entrance. If necessary, keep a spare key in a container and keep it buried in a non-conspicuous place.
Pretend like someone is always home. If you have to leave town for an extended period of time, make sure you take some extra measures to make it seem like someone is home. Have a friend go by the house at least once every couple of days and have them check the mail so that it doesn't pile up or have the post office hold your mail. If you receive a newspaper, have your friend also pick those up, or also place them on hold. Many department/hardware stores have timers that you can set up to have your lights come on and go off at certain times. You could also leave a radio or TV on in a room where it would be most likely where a robber would enter.