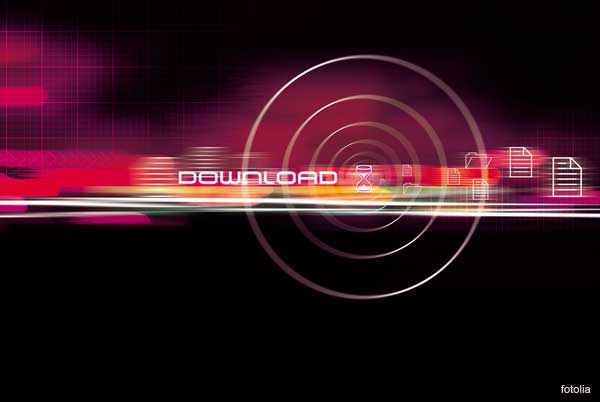 The digital generation is upon us, and even though some of us may still use paper bills and checkbooks, the biggest percentage of us have left the outdated way of life behind.  Besides, too many trees have to die to make paper.
We fax, email, attach, upload and download like there is no tomorrow…. And all of documents are most likely, on the Internet, somewhere, and on our computers.  Every sentimental letter, business transaction and every other communicable item, remains there locked in our hard drive, or in cyberspace.  Not much comes to us in the way of paper any longer, unless it's junk mail.
Even our personal bills are sent to us electronically, as well as our cell phone, bank and credit card statements, and we pay and analyze these things online as well.
Even our marketing and sales are mostly done electronically, on the Internet.  Why not, with the mass growth of the social media sites, it appears they are the best marketing strategy available to anyone starting a business, or product sales.
And of course, our social sites, such as Facebook, Twitter, MySpace, Flickr, LinkedIn, and many, many others, overflowing with our comments, photos and videos.
So why do we need to think about these items, so neatly tucked away in folders on our computers should we die?
First, because a lot of us don't want certain information getting into the wrong hands and that would be my first choice.  I wouldn't want my boyfriend or husband rummaging through old emails to exes that might incriminate me.
Second, because if you die unexpectedly, how will anyone be able to find documents that lead to your business, friendships, contacts or even banking information that will be needed upon your demise.
And third, leaving a digital legacy you can be proud of, for your children, and grandchildren to have and hold should be something worth considering.
This brings up the issue of a 'digital will' and why it is such an important element to making your legacy a respectful one, not to mention a road map for family to gain access to important information that you wish for them to have.   A guideline is literally a necessity in this technology age, which you can see through this interactive page on digital death.
Consider an estate planner, or a website to help you get organized, such as Legacy Locker or AssetLock which will make creating this 'will' a lot easier than you think. Or, better yet, hire a legal representative – and if he has already created your Living Will or Trust, you can just have it amended to include your digital life.
One place that is highly suggested, because of the simplicity of one single password to access all of your online data is Ziggur.  I am certain there are other sites out there that are similar, however, this site comes highly recommended.
Instruction for creating a digital will:
Gather all of your digital information in one place, such as a on a word document or a site such as Ziggur, and list ALL of your websites, social sites, user ID's and where things are stored, such as website addresses and how to access
Once you've made this list, it is time to start cleaning it up.  Are there sites you no longer access or need?  Have you kept a profile up where you no longer visit?  Are there documents out there that could be deleted?  Do you have only one PayPal, bank or Moneybookers account?  If not, delete the one not used.  Go through emails and decide what can stay and what should go.  And start cleaning up your digital life.
List your access information for banks, credit cards, investment accounts and any other important information needed to be accessed by your family – and by all means, do NOT list passwords.  User ID's is enough because the passwords change regularly, it is best to keep those listed somewhere that is easy to change frequently.
Some computers allow password storage – on a Mac it's called a Keychain.  You can access all of your passwords there, and eliminate the ones you no longer use.  Print this to a paper document, and keep it close so that when one changes, you can change it easily.  This password document should be kept in a safe, or in a place that only your digital executor can access.
Choose one or two executors, who should be close family members or a close friend, and allow them into your digital world, via a website you've collected all of your data with, or a safe, etc.  That way, should you die suddenly, all of your information is easily accessed.
Decide what you want to remain 'live' or what you'd rather see deleted upon your death.  Facebook is the only site to date that allows a memorial to your profile.  This means that every current family member or friend can leave a final note as well as be informed of your death.
When designing your digital will, make sure to let the executors know what information should be revealed to your family, and what should not.  But, by now you should have 'cleaned up' any old websites and emails that might be incriminating.
The thing to remember is how you would like to be remembered after your death, digitally.  When creating this will, make sure you think about what your family might wish to have, such as blogs and other information you've written that might hold a special memory, and by all means, delete now, or have deleted things that might harm or incriminate you upon your death.
There will be plenty for your family to deal with after your death, make sure your digital life leaves no surprises. Check out this infographic on how to prepare for digital death.