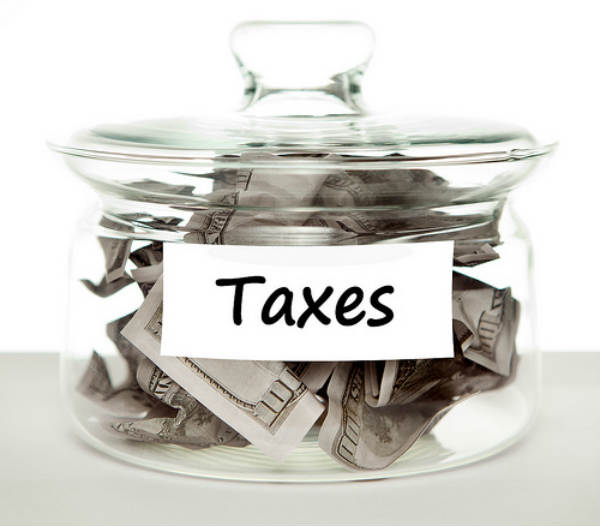 As the saying goes, nothing is certain but death and taxes. Not much can be done about the first part, but there are some surefire ways to save on taxes every April 15. There are at least three good tips to keep more money in the bank and less going to Uncle Sam.
Look to the Home
One way to save at tax season can be to keep track of the money spent on home improvements, and use them for credits reducing tax liability. The main requirement is that any improvements made must go towards making the residence more energy-efficient. Some credits are for 30 percent of the cost, up to $1,500, but they only apply to existing homes. Improvements in this category include:
Biomass stoves that burn organic materials
Doors and windows
HVAC systems
Insulation
Roofs
Water heaters
There are also tax credits for 30 percent of the cost, with no limit, available through 2016. Unlike the first category, these can be for new homes as well as "green" improvements on existing residences. They include:
Geothermal heat pumps
Small wind energy systems
Solar panels
Solar water heaters
Use Retirement Savings as a Tool
Taxpayers with an Individual Retirement Account (IRA) have until April 15 to put money in it and have it count towards the previous tax year. Choosing a traditional IRA could mean an immediate deduction on the income tax return. A Roth IRA will not provide a tax break right away, but no money will be owed to the Internal Revenue Service when the taxpayer eventually begins receiving payouts from the Roth IRA.
Taxpayers can transfer a portion of their IRA to a charity for additional tax breaks, but the rule is that the individual must be over age 70 and in control of their own account. Younger taxpayers can still be in compliance with IRA requirements by making smaller financial donations to a charity. Also, low-income taxpayers with a combined income of $25,000 or less can receive credit for some of their IRA contributions.
Don't Forget College Expenses
Students or their parents can take advantage of tax savings on their education costs. Tuition, books, meal plans and room and board take a financial toll, but specific credits can offset the expenses. Taxpayers can choose which one will help the most at tax time.
Taxpayers can deduct qualified higher education costs for themselves, their spouse or their dependents, as long as their filing status is marked married filing jointly. The deduction can reduce taxable income by as much as $4,000.
The American Opportunity Credit can be claimed for four years of post-secondary education. Many eligible taxpayers qualify for $2,500 per student, which is the maximum annual credit.
A Lifetime Learning Credit of as much as $2,000 goes toward qualified education expenses for students enrolled in eligible schools. There is no limit on how long it can be claimed for each student, which makes it useful for graduate students.
So get organized and start researching ways to save money every tax season. Find whatever deductions work best, and then carefully document them all to decrease any chances of an audit when claiming them. Taking advantage of these credits can wipe away some of the pain from filing annual tax returns.
Teresa Martinez is a freelance blogger who investigates ways to save on taxes. Teresa recommends using a tax credit calculator to get the best savings out of next years taxes.