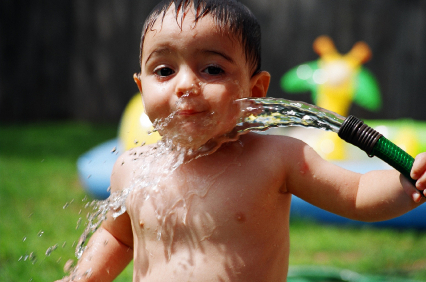 Beat the Heat in 5 Effective Categories
The scorching heat is back and it's time to gear up to face a whole load of issues that the summer brings with it.. Be it in office or home, it is important to adopt a completely different diet, wardrobe and a slew of habits that will help keep your system cool and hydrated. Let's take a look at 5 different ways to beat the heat!
The Right Summer Diet
Diet plays a vital role in keeping your body cool and preventing a sun stroke or complete dehydration. Even though, we all know water is the all time best drink to go for, some points that  need attention are:
Don't drink water which is too cold or too hot. Ideal temperature is must for the water to work effectively.
Drink at regular intervals but avoid too much intake of water as it will deter food intake leading to loss of energy.
Even when not thirsty, drink some water to keep your body hydrated and blood vessels active.
What to Eat or Not
Hot & spicy food should be strictly avoided.
Sugary foods, be it solid items or liquid drinks are bad for summer.
Intake fruits in the form of salads and fresh juices.
Thin buttermilk, coconut water and lime juice are excellent coolants.
Stay Cool
Wet your pulse points with running cold water to make your body cool.
Wear mildly wet clothes while going out or staying indoors as it will keep your skin safe from the heat.
Shower twice compulsorily every day,Thrice is even better!
What to Wear in Summer
Light coloured cotton wear is the most effective armor against the sun (and it's chic too)
For Men
Guayaberas are best for men. They are commonly known as bowling or beach shirts to be worn untucked for maximum comfort.
Avoid wearing a coat unless your profession demands it. Change your inners/socks on a daily basis.
Have 3-5 pairs of pure cotton t-shirts to wear at.
For Women
Women are more prone to heat infused health issues than men due to softer skin. Hence it is important for women to take extra care.
Halter tops are a good choice for girls. Long t-shirts and loose fitting jeans are just as effective while being fashionable too.
Long skirts will do nicely if you still want a tan.
Sunscreens & Deodrants
Sunscreens are a must during the hot months. While picking a sunscreens from the endless choices available try opting for a sunscreen cum fairness cream with SPF 15 or more. It is the least number available. For sensitive skin, opt for SPF 30 or higher.
Use deodorants from trusted brands only and if you are used to one, buy those special editions marketed exclusively during summer.
Keep 1 or 2 extra lotions/deos in your wardrobe so as not to go out on a sunny day and get all sweaty.
Beating the heat is a hard task for all of us, but if you alter your usual lifestyle so as to stay cool and healthy, summer can be really fun!