Men are often characterized as the uncomplicated, casual, open-book gender, but they can be surprisingly hard to shop for. Whether it be kids looking for birthday gifts for dads, wives hunting for birthday gifts for husbands, or anyone looking for Christmas gifts for men in their lives, the task of finding the perfect gift can be a daunting and often frustrating one. Granted, a man can never have enough pairs of socks, neckties, or sports memorabilia for his favorite team, but giving (and receiving) those type of gifts year after year gets old. Experience gifts offer an innovative solution to this problem.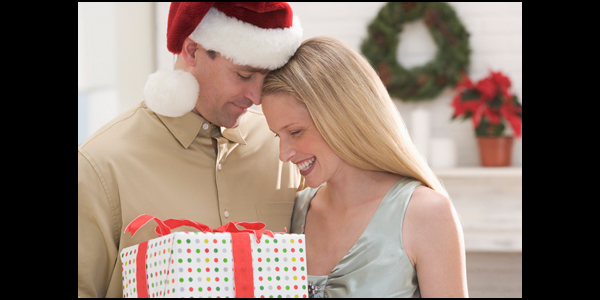 The definition of an experience gift is very much within the name. Purchasers buy a specific experience for the recipient to enjoy. Experience types range from air activities (hot air balloon rides, scenic plane rides, acrobatic plane rides, etc) and driving adventures (race car driving, dune buggy racing, etc) to spa packages (Swedish massages, facials, etc) and cultural exposures (food tours, historic tours, glass blowing and pottery lessons, etc).
Established experience gift providers offer gifts for any taste or budget, with a convenient experience finder which allows purchasers to search for gifts according to region and category. These options can then be sorted by price or popularity. Once the perfect gift has been found, it can be purchased online and shipped with a free, personalized gift box.
So, what are some good experience gifts for men?
Some men might enjoy the thrill of being a fighter pilot for a day, soaring through the air in attack aircraft while completing special air combat missions. To be clear – this is a real fighter jet built for combat that he gets to fly. Not fly in. He will be able to control the plane once airborne and attempt the maneuvers with the guidance of a professional pilot who will be in the cockpit with him. If your man owns a copy of 'Top Gun,' this is the experience for him.
Or perhaps private ninja lessons with a martial arts professional are the right choice, where participants learn self-defense techniques and combat strategy methods.
Race car driving experiences are a popular choice among male clients. Options in this category include exotic car racing, dragster racing, formula racing schools, and sports car thrill rides.
If art and culture are a stronger preference, the selection of available experiences is almost endless. Recipients of a gift from this category could enjoy private DJ lessons customized to their skill level, restaurant tours based on a select city or food preference, or rock and roll ice carving which combines fast-paced rock and roll music with the excitement of chainsaws.
Gift experience options are as varied as the interests and personalities of the people who receive them. With multiple options in regions throughout the United States, shoppers are sure to find perfect gifts for the men that mean the most.
Ditch the cashmere sweater this year and give the man in your life something that he will truly appreciate, enjoy, and (most importantly) remember forever. Experiences are what make life so special, so help make his life extra special by giving him the gift of an experience that he'll never forget.
Related Article: Holiday Gift Ideas for Business World
Please feel free to leave your comments and suggestions below.