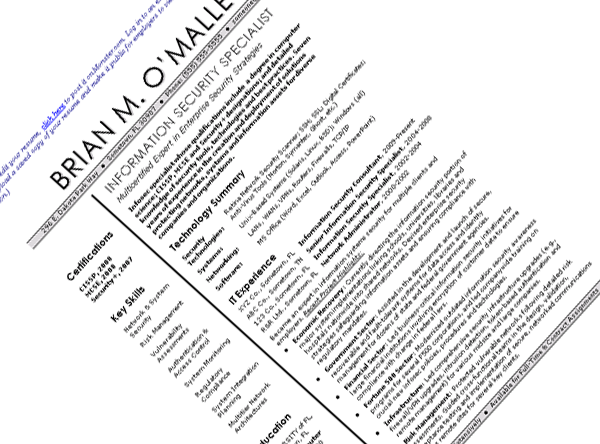 As the job market has grown increasingly competitive over the last several years, so too has the temptation for applicants to lie on their resume. Whether it is out of the need to be more competitive or just an exercise to see if they can get away with it, instances of resume fraud is on the rise.  Recently, a New York based human resources consulting firm estimated that 40% of all resumes contain some type of falsity.  Based on this growing phenomenon of dishonesty, employers now have to be even more diligent in their screening process.  With that in mind, here are five of the most common resume lies to be on the lookout for:
Job Title: Often times, job applicants will give themselves a promotion on their resume by fluffing their job titles.  In order to make sure the title is accurate, be sure to check their references in order to verify that the job titles line up.
Employment Dates: Typically, applicants may exaggerate their employment dates in order to appear more experienced and knowledgeable.  Once again, a thorough reference check will solve this problem.
Criminal Record: Due to the risk of not being hired due to a less than squeaky clean background, many aspiring employees simply hope that an employee will not find out about previous run ins with the law.  A criminal background check should be standard procedure before hiring anyone and as such this resume lie will usually be discovered rather quickly.
Education Level:  It has been estimated that over 10% of applicants lie about their degree, having either earned a degree in a different subject or none at all.  To avoid this, be sure to verify any education claims with the appropriate university or other educational facility.
Fictional or Defunct Company: Whether it be falsifying involvement with a now defunct business or inventing a company that never existed, this form of resume fraud is on the rise as it gives job applicants a perceived leg up on the competition.  Whenever an employee lists themselves as a business owner or an employee of a business that no longer exists, verify their claims by checking business licenses with the appropriate Secretary of State's office.
With increased competition unfortunately comes increased pressure to cheat.  In today's ultra-competitive job market, applicants are under more pressure than ever to stand out from the crowd. As a result, you the employer should be increasingly vigilant about verifying each applicant's resume.  Through proper resume verification, you can be sure that any applicants you hire are both honest and qualified for the position you need filled.
PeopleCheck is a pre-employment screening company offering comprehensive background checks and verification services nationwide.
Image Courtesy: Microsoft