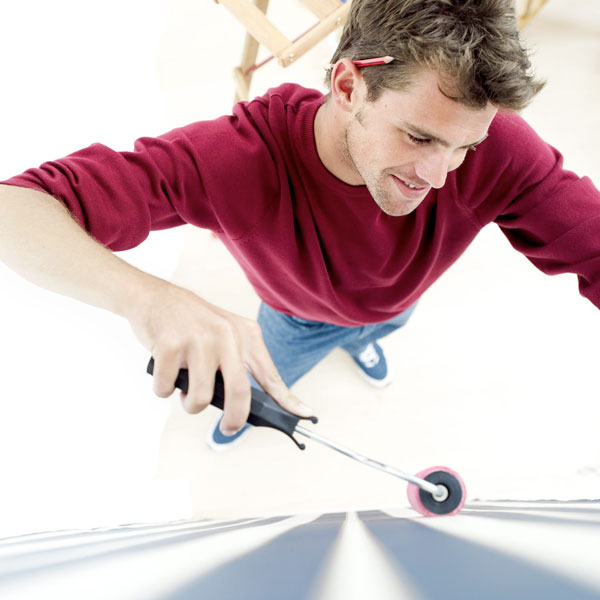 "I paint objects as I think them, not as I see them."  -  Pablo Picasso
Note to the reader: It is generally advised that citizens in temperate climates paint their houses during the warm months of the year.  If you are interested in painting your house in the next year, this article is for your future reference.
Picasso's painted objects may have been canvas and chapel ceilings but the sentiment is just as true for those who find themselves painting a house. If you are taking on the immense task that is painting the exterior of a house, it may be easy to drown in the tediousness and elbow grease it will require to execute. It may be helpful to think of Picasso in those times and remember that you should paint the house the way you want it to be, and not the way it is. Sometimes the way it "is" at any given point in the process is not going to make you happy.
Here is an ultra-simplified guide to painting your house in five easy steps.
Pressure Wash
Before getting started with any home-painting project, you'll want to rinse the grime from the outside to help establish a clean slate on which to paint. This can be a pretty daunting first task depending on the size and condition of your house, but there are some ways to make it easier: a simple water hose will knock dirt off, but you may look into pressure washers. They run a few hundred dollars, but they take an INCREDIBLE amount of time off of the first, most tedious step of painting your house. Plus, they have uses beyond house-cleaning; you can wash grills, cars, decks etc. quickly and efficiently. Otherwise, all you'll need is soap, water and a lot of free time.
Scrape
Painting over areas where the paint is already failing is like putting deodorant on without taking a shower: it will only cover up the problem for so long. For a paint job that lasts longer and looks better, you'll have to scrape away the blighted areas with a putty knife or wire brush. If you need to cover large areas, look into a sharp pull scraper, which will shear your house's paint layers down to the original wood. It's actually kind of fun to use, in a destructive way. Be careful.
When you're done scraping you may want to run a sander over the scraped areas just to smooth out the rugged edges. Be sure to use an electrical orbital sander (or, if you want to get old school, a piece of wood with sandpaper wrapped around it). Belt sanders and disc sanders are a little too hardcore and can leave tracks in the wood that will show through the paint.
Prime, Then Wash Again
When the house is dry, apply a layer of primer. This will provide some protection against the elements. There are many types of primer and they vary by the type of paint you will use. Latex paint requires a latex primer and so on. Once the exterior of the house is shorn and primed, you can run the hose over it one more time to clear off bits of dust and paint.
Cover Up
Paint has a way of getting everywhere you don't want it to, so take care to cover up those areas you want to stay the color they are. If you have any shrubbery near the house that may get in the way, wrap it in a sheet. If it's close to the house, tie it back so that you'll have room to cover the area. Spread tarps out on the ground cover to prevent your lawn from being splotched the same color lilac as the house will be.
Make sure you also remove light bulbs, fixtures and downspouts. These are annoying to paint around and can result in a slipshod paint job if you do not properly paint around them.
Paint
Finally, the moment you've been waiting for! Make sure you have all the paint you'll need. Nothing is more frustrating than performing all the previous steps and not having enough paint to cover the house. In fact, if you buy too much, many retailers will take it back and give you a credit for the amount you didn't use. Calculate the amount of paint you need and then buy a little bit extra.
From here, you can apply one of the many techniques there are for painting houses. Each house is different and I couldn't possibly offer an overview here. Once you do find your style, execute it quickly. A house painted in one stroke looks better than one painted over seven days.
Eventually, you will emerge from the intense trial and tribulations of painting a house and be the proud owner of… the same house in a different color! The good news is that the job is done. The bad news is you will have to answer questions from the neighbors about how you did it and whether or not you can help them paint their houses, and there are no advice columns for dealing with that.
Good Luck!