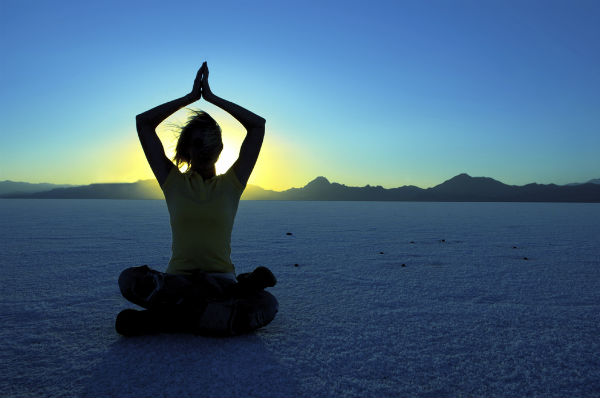 The earliest known archeological evidence of people practicing yoga, two stone tablets that depict individuals in poses still used by practitioners today, dates back to 3000 B.C. While yoga may have its root in ancient history, the number of individuals practicing yoga today continues to increase as health experts learn more about the long-term health benefits the art can provide. What was once considered alternative or niche has now gone mainstream in the U.S., as the number of Americans practicing yoga has increased by twenty percent since 2001, with estimates now suggesting that 20 million regularly do yoga.
Learning the Art
In the West, most yoga classes focus on the combined learning of specific physical poses called asanas, which help to stretch certain muscles in the body, and breathing and meditation techniques designed to help relax the body and lower stress.
When first learning yoga, it's important to take things slowly until your body becomes better adjusted to certain movements and forms. Even though yoga isn't an aerobic exercise, injuries can frequently occur if practitioners push themselves into positions their bodies are not yet ready for. The most common yoga injuries involve the overstretching of areas in the neck, shoulders, spine, legs, and knees. Specific yoga poses can also increase your risk of injury if you suffer from such health conditions as severe osteoporosis, spinal problems, high or low blood pressure, inner ear problems, or if you are pregnant.
To help prevent against injury, health experts suggest you don't attempt to learn yoga on your own, and recommend taking lessons from a certified instructor instead. An experienced instructor can help you better understand the nuances of each position and help keep you at a pace that will prevent injury. Make sure to ask questions if you don't understand a specific position instead of attempting to strike a pose incorrectly, which could lead to injury.
Health Benefits of Yoga
When practiced correctly, yoga offers a variety of long-term health benefits that can greatly improve how you feel. These can include:
Flexibility- You don't need to be a gymnast to benefit from being flexible. Stretching during yoga releases lactic acids that build up in muscle, and can lead to stiffness, pain, and fatigue. Yoga also improves range of motion in the joints, while also increasing lubrication. It doesn't take years to begin seeing the benefits either, as studies have shown yoga practitioners improving their range of motion by 35 percent after only eight weeks of yoga classes.
Strength- While certain forms of yoga, such as power yoga and ashtanga, vigorously work your muscles, even less vigorous forms of the art can improve core strength and balance. Improved core strength also means you're more likely to standup straight, thereby improving your posture.
Breathing- The slow deep breathing techniques taught in many yoga classrooms can help increase lung capacity, which can improve your aerobic endurance. Breathing techniques can also help to strengthen your body's relaxation response and reduce stress levels.
Cardiovascular system- Over the years, multiple studies have looked at yoga's effect on lowering a person's risk of heart disease. These studies have found that yoga's ability to lower blood pressure and slow down heart rates can help decrease an individual's risk of stroke and heart disease. Researchers also suspect that yoga has an anti-oxidant effect on the body that can help lower cholesterol and triglycerides, while boosting the immune system.
Other medical conditions- A recent study published in the journal Stroke found that individuals who had recently suffered a stroke could improve their balance and decrease unexpected falls by practicing yoga. Other benefits of yoga include relieving the symptoms of asthma, arthritis, and back pain. Evidence also suggests yoga can help individuals who suffer from a range of conditions as insomnia to multiple sclerosis.
Image courtesy: Microsoft