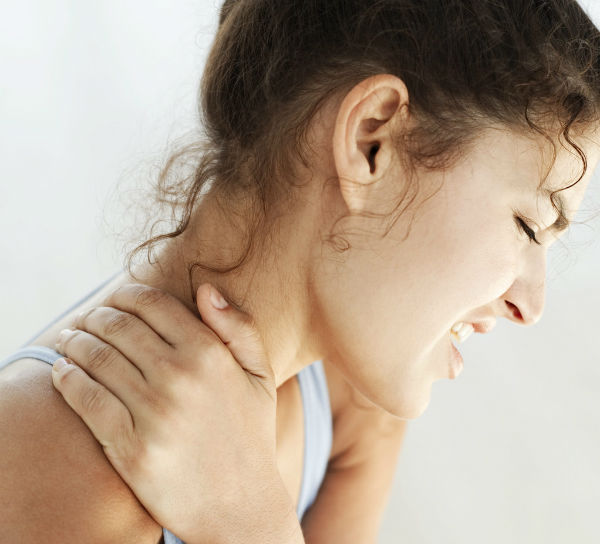 An estimated 2% of the American population is suffering from a chronic disease that causes pain and swelling in the human body, known as Fibromyalgia. This 2% ration accounts for about 5 million adults.
Understanding Fibromyalgia:
According to the exact definition, it is indicated that Fibromyalgia is a common syndrome in which a person suffers from body-wide pain, tenderness and swelling in joints, muscles, tendons, and other soft tissues. The causes and the treatment of this physical disorder is still not instituted by the doctors.
A doctor at Potential Dietary Links in Central Sensitization in Fibromyalgia, United States, says "Fibromyalgia symptoms are only about 30% amenable to current pharmaceutical strategies on the market." According to the American College of Rheumatology, 0.5-1.6% of males and 3-5% females are suffering from this health disorder. Reports also indicate that mostly fertile women who are aged between 20 and 50 years are common affectees of Fibromyalgia.
Taking Relief from Fibromyalgia Naturally:
People are taking matters In their own hands to control the symptoms leading up to the illness. They are experimenting with their dietary routines and changing the food items that can help in the changing of their health and in getting rid of this physical disorder, forever.
About 42% of the patients who are suffering from Fibro are going towards alternative diet remedies that can help in the treatment. With the help of the reports, people have seen that certain food items have worsened the conditions, while there are some that have eased the pain greatly.
Picking Out Healthy Food Items to Ease Fibro Pains:
Here are some of the essential nutrients that can help the person in relief from the pain caused by fibro conditions:
Beneficial Vitamin D Intake:
Vitamin D deficiency in adults is one of the core reasons for which fibro patients suffer. The deficiency of Vitamin D can mimic some of the symptoms of fibro disorder. A person who is deficient of this essential nutrient can get bone and muscle pains.
Additives May Be Another Reason:
A number of studies have indicated that additives like aspartame and monosodium glutamate have the ability to increase the sensitivity to pain as they provide more activation to the neurons. In the studies, it was found that patients who had eliminated these supplements from their diet had lowered symptoms of the disease.
Fish Fat Benefits For You:
Fish is one of the best food items you can find. With its immense nutritional importance, fish is taking care of many illnesses. The fatty fish, such as salon is essential in reducing inflammation and helps prevent cardiovascular diseases.
In a study, conducted in 2007, it was found out that the soreness reducing traits found in fish helps in the relieving of the pain for many patients with physical disorders. The omega 3 fatty acids are essential for the reduction of morning stiffness of the joints. As fibromyalgia patients have morbidities such as IBD and RA, omega-3 supplement may benefit them greatly.
In the end, take account for the food you put in your mouth and check its nutritional importance. Make sure you are taking appropriate diet that can help you overcome your deficiencies, with no synthetic additives included in it. A healthy diet plan will help you life a long, pain-free life.
Aileen Simon, a professional writer of health and fitness blogs, works with Infinity Age (IA), a nationwide network of Doctors and Health experts. IA provides a scope for those who want to enhance performance and elongate youthfulness with the help of hormonal treatments including Hormone Replacement Therapy, HGH Human Growth Hormone, and testosterone hormone therapy for low testosterone levels.
IA offers state of the art services to both men and women so that they can restore their hormonal imbalances and embark on a long-lasting, productive life.
Image courtesy: 

Microsoft Office