One form of alternative medicine that people want to access these days is chiropractic medicine. It emphasizes diagnosis, treatment, and prevention of mechanical disorders of the musculoskeletal system, particularly the spine. Chiropractors believe that such disorders affect a person's general health through the nervous system.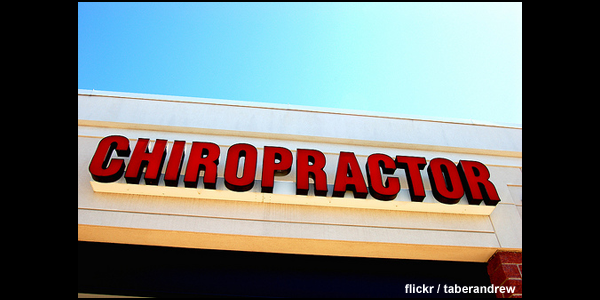 But how much does a visit to a chiropractor cost?
For every chiropractic session, the average fee is $65 for a general vertebrae adjustment. This is based on a recent survey published in the Chiropractic Economics magazine. Sessions may range between $34 to $106 depending on where you live and how many regions of the spine chiropractic services are done as well as what type of examinations are required. In the South, fees are higher which is roughly $70 per session. In the Midwest, the fee is only $60.
If you are a new patient, you will be paying a little more for your first visit, which may range from $61 to $161 since you need to undergo an overall health consultation. For x-rays, you may be charged additional fees, ranging from $44 to $159.
Additional services for a price
Some chiropractors may offer additional services to treat chronic ailments and reduce tension. In a survey of 365 chiropractors, it was found out that 48 percent offered massage and 15 percent offered acupuncture. For a massage therapy session, chiropractors charge an average of $42. Here, they apply pressure onto the body's muscles and soft tissues. On the other hand, chiropractors using acupuncture charge $100 to $150 for the first visit which includes consultation and $65 for follow-up visits. Acupuncture is an ancient Chinese practice wherein needles are inserted in the body's pressure points in order to manipulate the body's energy.
Doctors who operate through cash-only practices would usually charge less, about $57 per session since they are not really concerned with the percentage they will get from insurance companies, according to the Chiropractic Economics survey. However, chiropractors who have a single practice charge around $63 per session. Doctors who work in a medical group would charge as high as $70.
Take note that most health insurance plans cover a certain level of chiropractic care and treatment which is a tax-deductible medical expense based on the American Chiropractic Association. In fact, most chiropractors accept insurance payment plans.
How can I benefit from going?
Everyone has their own opinion of going to the chiropractor, and if you're for it, then here are some great reasons to consider it!
It's 100 percent natural
There are no medicines being offered to help your condition
Simple readjustments can give you more energy, get rid of pain, and leave you feeling better than before
Proven to get rid of stubborn and frequent headaches naturally
Millions are going each year to help with problems such as injuries, muscles strains, back pain, and mainly headaches
It's safe and effective
Before you decide to visit a chiropractor, try to ask your friends and relatives around. They may know a good chiropractor who can help you. You can also check online for the best chiropractors based on location, education, and specialization.