About Bipolar Disorder
Bipolar disorder is a very serious mental illness and symptoms include depression and mania. During the periods of depression a person feels extremely sad, hopeless and have a loss of interest in normal activities. Getting a handle on these symptoms is very difficult, but there are many things to do to help including exercise. Exercise is an alternative treatment tool to managing bipolar disorder and its very difficult symptoms.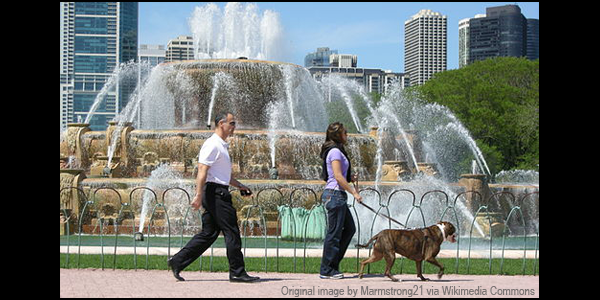 Overcoming Obstacles
"I'm way to busy and don't have enough time." This is a classic and one of the most used excuse, but at the same time a legitimate hurdle to overcome. There are handfuls of easy to do things that fit right in line with your daily activities. Fido needs a daily walk, so try walking the dog for 15 minutes a few times a day and there you go an hour of walking right there. On your way up to the office take the stairs instead of the elevator or park your car a little further away in the parking lot. If you are a tech lover, like myself, buy a pedometer or download one of the pedometer apps for your beloved smart phone, set a goal, start walking at work, home and on your lunch. Another easy to do exercise to try is buying an exercise ball and some resistance bands for use at home when you are watching TV at night.
Pick Exercises You Enjoy
Exercise if hard enough to get motivated to do especially if you don't want or like the exercise. If you would rather walk across hot coals than run a few laps around the neighborhood then don't run. Do something you enjoy, like riding the bike, then go for it. Try different exercises, take note on the ones you hate, ones that are bearable, and the ones you love.
Start Slow and Work Your Way Up
It is a bad idea to hit the ground running to hard, so don't run 10k or ride your bike like Lance Armstrong on your first day when the cobwebs are still on your bike. Not only will you be aching like no other in the morning, but the soreness will be more than enough to discourage you from lacing up the Nike's the next morning. Try jogging for a half mile then walking the other half of mile. A few days later, jog a little longer until you work your way up to the full mile, then extend the distance. Before you know it you will be running that 10k with no problems.
Consult Your Doctor
When you make your appointment for the annual check up because you probably haven't had one for the last half decade. Make sure to let the doctor know about your plans to start an exercise regimen. The doctor will suggest some good exercise to start you out with and maybe even give you a tasty, healthy eating plan to follow to give your regime a boost.
Get an Exercise Buddy
People are much more likely to show up at the gym or the exercise spot when someone else is meeting they. It gives a feeling of accountability, and the companionship will give motivation to continue to keep up the exercise. Try one of the many exercise buddy websites like, exercisefriends.com.
Follow a Healthy Diet
You have heard it for years, and they go together like ham and eggs; it is diet and exercise. Maintaing a healthy diet is also an alternative treatment for helping keep symptoms of bipolar disorder away. Certain foods have lithium, a mood stabilizer, which will help even out the highs and lows in bipolar disorder. Amino acids are in charge of managing brain function and can be taken in a supplement form. Another supplement that can be taken would be taurine, which helps relieve anxiety and helps reduce excess energy. If you do take taurine you do have to be careful because it does have a sedating effect, so check your dosage. Here are 5 more foods to eat when you are suffering from depression.
Do you have any exercise tips that help you manage depression or bipolar symptoms? Share with the community in the comments.