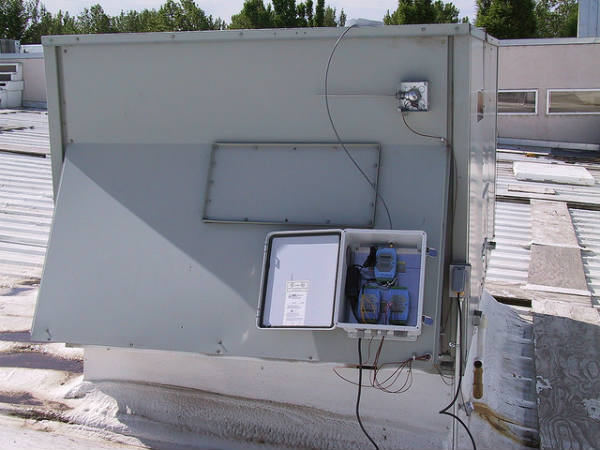 As a homeowner, you know how frustrating it is when HVAC problems arise, especially if you are in the dead of summer. As the temperatures outside continue to rise, it will slowly but surely transforms your home into a sauna. If your AC unit refuses to work even after fumbling with the switches and checking all the connection, you should contact your local HVAC contractor to come inspect the problem. Although there could be several different reasons why your home's central air conditioner needs repair, the following are some of the most common HVAC problems that homeowners encounter:
Freon Leak: Freon, the chemical compound that is used as a refrigerant, is essential to the proper function of an HVAC unit. Unless there is a leak, Freon will last in your unit indefinitely. The first step any contractor will do when called to inspect a malfunction unit is check the Freon levels. It's important to get a Freon leak under control as it can reduce the efficiency of your unit and cause your electricity bill to increase.
Faulty Capacitor: Another common HVAC problem is a faulty capacitor. The capacitor is what stores energy and passes current through the system so it can turn on and function. The capacitor, although small in size, is a significant piece of the HVAC system. After all, the unit won't even turn on if the capacitor is blown.
Faulty outside Fan:  If the fan on the outside of the unit isn't working, then the heat from inside your home won't get transferred successfully to the outside. Because of this lack of heat transfer, the AC compressor may overheat and trip the safety overload. It can even cause internal damage to the compressor, which is unserviceable and you will need to purchase a new one.
Frozen Inside Coils: Occasionally, contractors will find the culprit of a faulty system to be frozen inside coils. This usually indicates that there is a problem with the airflow—restrictions cause by dirty air filters, blocked return air ductwork and/or low refrigerant.
People often negate the importance of having their HVAC system serviced at least twice a year (before winter and before summer), because they assume that if the unit turn on then there aren't any issues. Just because the AC system turns on, doesn't mean it in perfect working order. In fact, it could be working inefficiently which will cause your cooling bill to increase significantly. In the long run, you will be happy you decided to take the necessary precautions to ensure no HVAC problems exist.
­­­­­­­­­­­­­­­­­This article was written by Mitchell Mechanical, a leading Atlanta HVAC company focused on serving the heating and cooling needs of metro-Atlanta and North Georgia since 1992.  We pride ourselves on our knowledgeable staff and our customer first approach.  Our technicians receive the most up to date training available and we stay on the forefront of home comfort technology to best serve our customers' needs.
Image Courtesy: 

Flickr/PNNL