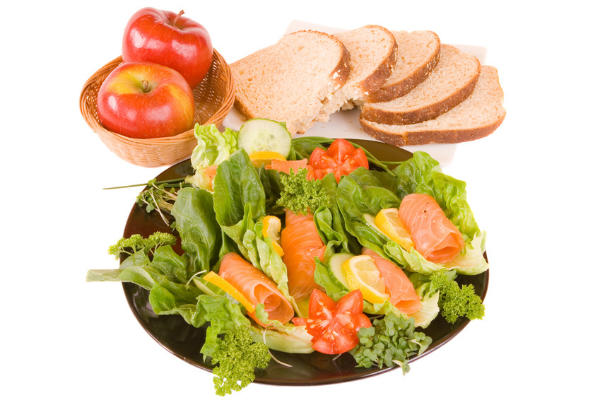 The threat of summer looms for those wanting to skip to the beach in super-slim style and a new diet delivery plan begins. Semi-clad celebrities splashed everywhere, showing off their tiny bronzed-bods, can make us blue, especially when you've tried every diet going, to no avail. Here are four crazy diets that celebrities swear by which can often do more harm than good.
The Macrobiotic Diet
This diet was publicised by no other than the queen of pop herself, Madonna. It generally consists of whole grains, vegetables, soup and pulses with fish, nuts and local fruit being eaten occasionally. It may ease the symptoms of menopause and PMS.
The negatives of this diet are that it's quite bland so you could easily get bored and reach for the biscuit tin or gorge on red meat. Nutritionists believe that it's far too restrictive and lacks certain proteins and b-vitamins leaving you somewhat lack-lustre.
The Baby Food Diet
Reese Witherspoon is among those celebs clambering back into a high-chair to be spoon-fed. There are different approaches to this diet but essentially it involves replacing meals and snacks with jars of baby food.
On the up side, baby food is often full of added nutrients, free of additives and preservatives, and low in fat, sugar, and salt. On the down side, baby food is not designed for adults and lacks essential adult vitamins. Adults have different nutritional needs, needing more calories so you may eat more to get the right nutritional balance and gain weight.
The Salt and Vinegar Diet
The posh diet, heralded by Victoria Beckham, involves adding Epsom salts to your bath water and sprinkling vinegar onto food. Epsom salts absorb magnesium and sulphates into your skin, helping to flush toxins from the body. A popular choice is apple cider vinegar, rich in acetic acid and potassium: both considered to be fat burning foods.
As with any detox diet plan, care must be taken to ensure you are still getting the right amount of nutrients and plenty of water should be drunk. This detox diet probably won't make you lose weight and should never substitute eating balanced healthy meals.
The Maple Syrup Diet
Curvy Mega-star Beyonce Knowles is an advocate of this dangerous crash diet. Supposed benefits include weight loss, improved concentration and healthier skin, nails and hair.
The diet is based on replacing food with a drink of maple syrup, two tablespoons of lemon juice, a pinch of cayenne pepper or ginger and half a pint of hot or cold water.
Of course, you will lose weight if you are surviving on sugared water alone but it'd be just as healthy to eat maple syrup and pancakes all day. This means it's time to forget these crazy celeb diets that don't work and lose weight by trying a diet delivery plan with portioned meals that include plenty of fruit and vegetables.
Poppy Fernando is celebrity journalist and health writer based in East London. A regular contributor to numerous blogs and celeb websites, Poppy enjoys nothing more than discussing everything relating to celebrity lifestyles. When not writing about celebrities she is busy learning Japanese or offering advice on the best diet delivery regimes to help consumers get the celebrity look.