Each day we become a little more aware of the environmental impact of our general day-to-day living, team this with rising utility prices and it's no wonder there is a rush to produce eco-friendly living options that are suitable for the general public.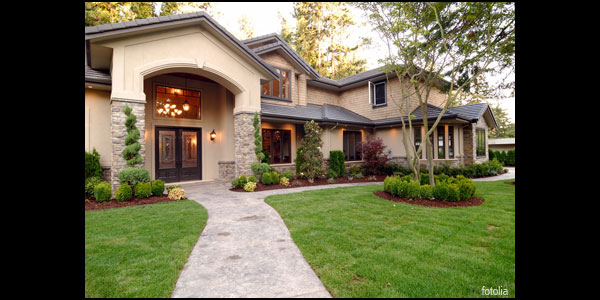 Incorporating eco-friendly products into your existing home or new build doesn't mean you have to sacrifice the surface appearance of your home in order to be kinder to the environment and cost-effective. Here are 5 unique eco-friendly systems for your home that will improve your carbon foot print and save you money.
Environmentally Friendly Septic Tank
The management of sewage and wastewater in rural communities is a concern that tops most homeowners list of woes. Leaching these toxic fluids into our environment has serious consequences for our soil structures and water aquifers. Finding a way to treat and dispose of wastewater is a must for those without access to city sewage systems.
To minimize the negative effect of effluent disposal on your property as well as the environment there is now an eco-friendly, innovative product that has been released by RX Plastics. It's known as the RX septic tank, this system is proven to maximize the treatment of sewage before it's discharge into the environment reducing the risk of contamination and soil break-down.
Visit the RX Plastics website to view the current eco-friendly sewage treatment and disposal systems available.
Rainwater Harvesting
With the growing population and the dwindling supply of water, it's no surprise there has been a huge development in water saving technologies. One popular method of reducing water usage is with the installation of a rainwater harvesting plant, although sounding very industrial it's quite a simple system that doesn't alter the appearance of your home.
The rainwater harvester utilizes the roof as a collector of rain water. The water is harvested, stored underground and used through for irrigation equipment, garden hoses, toilets and washing machines, saving your household up to 50% on city water consumption.
The rainwater harvester reduces the impact on the environment, saves your household money and ultimately protects our limited water supplies.
Eco-friendly Toilet Systems
Approximately 30% of our water is flushed down the toilet, this is mostly due to the growing number of water wasting toilets being used world-wide. There are now a number of companies making eco-friendly toilet systems that reduce the amount of water consumed per flush by 2-5 litres, without effecting the quality of the 'flush' itself.
Whether you are building a new home or looking to install a new toilet, be sure to check out the vast range of water saving toilets available and do your part to cut down water consumption.
Solar Panels
With electricity prices on the rise, the search for the most cost-effective energy supply is increasing. Still one of the most popular contenders in alternative energy options is solar panels. Under ideal conditions they produce enough energy to run lights, heating or just about anything you want. Solar panels are often used in conjunction with typical electricity supplies and at this stage the aim is to reduce electricity usage rather than replace it – although with the speed of technology this option should be more viable soon.
Solar panels are still a great way to dramatically cut energy bills and are a good step in the eco-friendly direction.
Compost Bins
Composting is one of the most simple and effective measures for reducing rubbish production, which as we know has an ill effect on our environment. Compost heaps do not need to look like an unsightly pile of mush in the corner of your back yard, nor do they take up a lot of room. The most effective, tidy and simple solution to composting with a specially made bin. Compost bins not only provide excellent conditions for rapid composting they appear tidier and reduce the smell by containing it in the bin itself.
If you haven't purchased a bin already, do consider starting a compost pile, it requires little effort but has a great positive impact on the environment and ultimately saves you money.