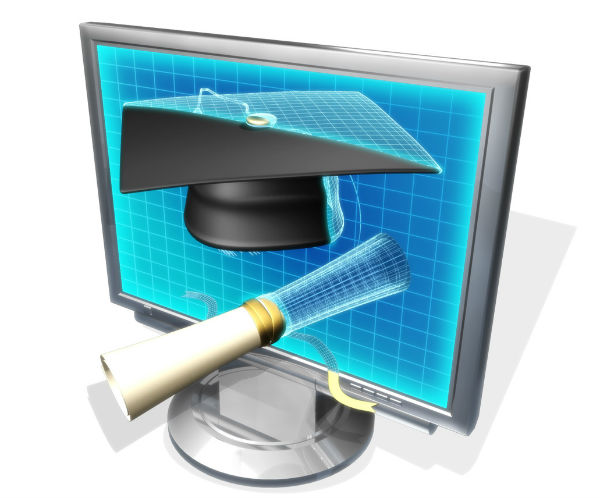 In the past, higher education was available only to students who had the time and resources to attend a campus-based program. Because of these restrictions, learners with family obligations or a hectic work schedule were unable to advance their knowledge or add to their credentials.Today, however, online degree programs  provide such individuals with increased access to opportunities in higher education.
Advantages of Online Education
Flexibility. Students who study online can set their own schedules. Instead of trying to fit classes around work or family obligations, students can review course material and complete homework when it is convenient for them.
No travel necessary. Students engaged in distance learning don't need to waste time or money traveling to and from a college campus. Instruction, homework and tests can all be completed at home.
Less restrictive admission. The admission requirements of traditional universities are becoming more difficult for students to meet. Even when students meet all of the necessary qualifications, space limitations may prevent them from gaining acceptance. Online universities have more openings and less stringent admission policies than traditional colleges.
Study anywhere. Students taking traditional college courses often need heavy books or papers received in class in order to complete homework or study for exams. Because many online learning programs utilize electronic study materials, such as e-books, students enrolled in these programs can complete coursework from any location that has an Internet connection.
Social Learning in Online Education
Socialization is essential in any educational experience. Interacting with peers allows students to share ideas, clear up misconceptions and discuss key concepts covered during class. Critics of online education have asserted that distance learning robs students of valuable social learning opportunities. However, new technological developments, such as Skype and social media, offer students enrolled in online programs the chance to socialize with instructors and peers over the Internet.
Skype
Teachers and students can use Skype to communicate with one another face-to-face without actually traveling to a common location. Instructors can use Skype to conduct group instructional sessions or address the questions and concerns of an individual student. Students can also use the program to communicate about course topics, work on a group project, study for an upcoming exam or discuss homework.
Facebook
Using Facebook, teachers can create groups for each of their online classes. Instructors can use the group to send messages about coursework, exams and scheduling to the entire class, or they can use the messaging system to communicate with individual students. Students can also use the messaging system to communicate with each other. For longer dialogues in real time, teachers and students can utilize Facebook's chat feature.
Distance learning opens the doors to higher education for many people who aren't able to participate in traditional college programs. Online programs are more flexible, more convenient and have less stringent admission requirements than traditional programs. With the development of technologies like Facebook and Twitter, online programs can even offer students the same social opportunities they receive in traditional classrooms.
Image Courtesy: 

Fotolia